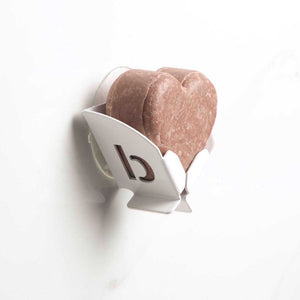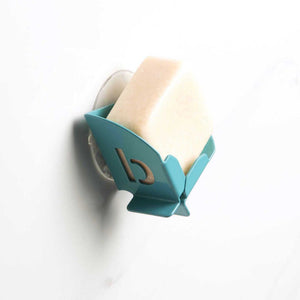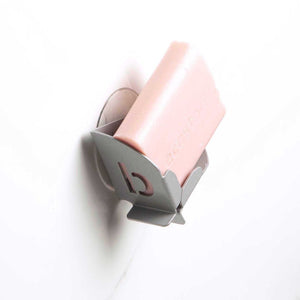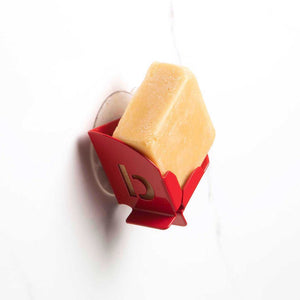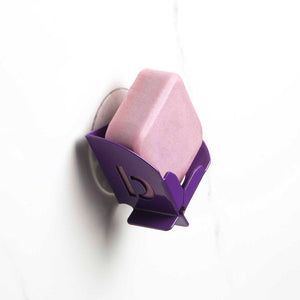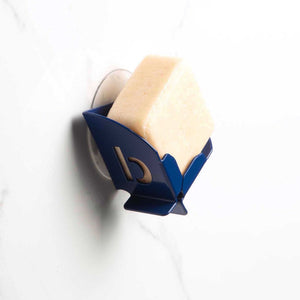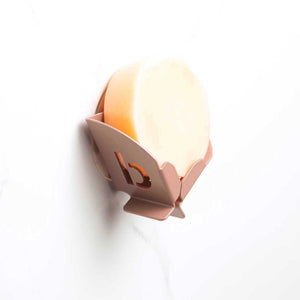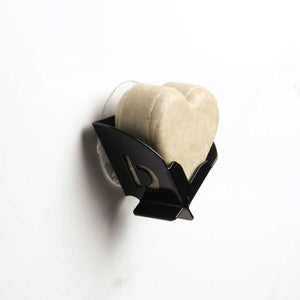 Block Dock Slim
"Get one. Holds standard-sized blocks of soap perfectly, gets them dry quickly and makes them last longer! Also gives me a dedicated spot int he shower to put my soap that's away from the jumble of other stuff in there. If you use block soap and you don't have a block dock, you're wasting your soap (and money!) If you're on the fence about getting one, just get one. They're as good as people say."  Chris, Wellington
She's as cute as a button and as useful too! Stylish in all eight of her colours. Which ones are for you?
This Block DockTM is 8.45cm wide, 5.6cm tall and 3.7cm deep and weighs just 26 grams. She fits bars up to 3cm in depth – the shortest side of your bar. Place your bar at the front of the Block Dock when new, let it lean to the back as it changes size and shape with use.
SLIM Block Docks fit bars up to 3cm deep: Think Ecostore Soap, Ethique Conditioners, Anihana, Dove, Fair + Square, Nellie's Soaps, Fair+Square Soapery's hair, face and body bars, Soul Bars, Everblue, Palmolive, Garnier, Only Good bars and most supermarket-sold soaps and shampoos and most of the handmade bars you may find at markets. Your Slim Block Dock will cradle your bars right to their very last sliver.
Your soap dock comes by default with a pvc suction cup for mounting to surfaces that are smooth and non-porous (acrylic, glass, mirror, vitreous china, many smooth tiles but not all).  Wet the back before adhering. If you'd rather have a natural rubber suction cup than a pvc one you can make the switch here. Suction cups won't stick to rough or porous surfaces, like textured tiles or paint because they can't form the vacuum needed to work. If you are at all unsure if suction cups will work at your place, we suggest you add in some nanotapes too. If you'd rather use your Block Dock with a Base, get one here.
Please be sure to read our installation and care recommendations: How to look after your accessory to ensure it serves you well.
Neat & Tidy Solution
We cahnged to shampoo & conditioner bars after trying the products from Dirty Hippie as we found they had a better result than traditional liquid shampoo & conditioner.
Storing them was messy until we were told about Block Dock, These are an excellent solution, easy to install & the suction cups stay attached to the tiles & the bars last much longer.
Perfect
Great little attachment for the shower in the Airbnb to hold the small gift soap for my guests. Easy to clean and I did not need to put any holes in the shower
Just so easy
Making the switch to shampoo and conditioner bars hasn't been easy… the mush and waste at the end of the bar after being on a normal soap holder was frustrating.
The Block Dock has been a game changer!
Stoked
I'm stoked with my purchase of two slim teal block docks, one for the small bathroom basin, and one for the even smaller basin in the toilet. They fit there nicely, stick well, and no more soggy soap in a dish!
Thanks Block Dock
I now have 5 docks, as I use solid shampoo, conditioner and cleansers and so does my husband. These clever things save the solid products from melting away. I purchased my first two docks through an Australian company before I realised that they are NZ made... so Googled to find you.
Very happy with my purchase
I bought 2 block docks for the shower, 1 for soap and 1 for shampoo. The block docks work perfectly on the shower tiles. Thanks Clare