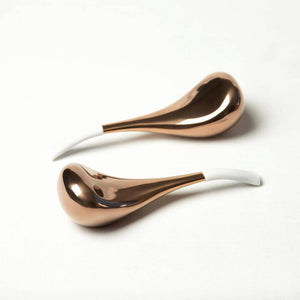 Her Cool Kit Cryo Spoons - 2 for 1 special
An extra for your cooling arsenal and a regular treat for your skin. Use by themselves or after applying your Collagen Serum. Gently massage your face in an upward direction, or place over your eyes and relax.
Return them to the fridge after use so they're cool and ready for next time you'll use them!
Our cryo spoons are rose gold in colour and made in stainless steel. They come in pairs. They are filled with a cooling liquid and can be used again and again and again.