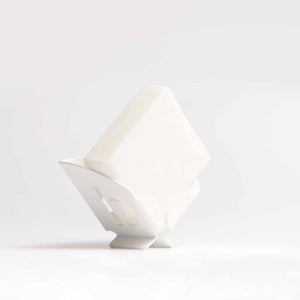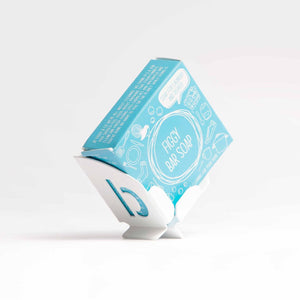 Figgy and Co Soap for Laundry and Dishes
I have tried a number of dishwash and laundry bars. In principle I think they're a great idea, but performance wise I experienced a mixed bag. That is until I came across Figgy and Co's Soap for Laundry and Dishes. Instantly I knew my search was over and now I am stocking them at The Block Dock. They are also in my suitcase for international travel where I anticipate they'll come in super handy and save me on laundry bills!

Use this bar soap for doing the dishes, blasting stains in the laundry or for spot cleaning the carpet! Use this soap in a bucket of warm water for washing delicate clothes. Rub a wet cloth or brush directly on the soap for washing a few things in the sink with the tap running. This soap is also a must have ingredient when grated into DIY hand soap, laundry powder and dish soap recipes.
Specially formulated for cleaning up, Figgy and Co take fair traded coconut oil and craft it into this ultimate cleaning companion in their Paraparaumu workshop. Soap has been trusted for generations to get cleaning done well, and Figgy's bar soap is no different! Figgy Bar Soap is batch poured using 100% coconut oil and is full of cleaning greatness with no detergents, dyes, perfumes or additives! It is proudly palm oil free!
Figgy Bar soap is 100% Pure soap and 100% Detergent free. 100g.
Stores well in the Slim or Wide Block Dock.
Ingredients: Pure soap (coconut oil, distilled water, sodium hydroxide)
Amazing Figgy Laundry and Dishes Soap
I haven't used this wonderful soap for washing dishes yet but LOVE using it on clothing stains. Just run the soap under water to dampen it then rub it gently on the stain, pop in the wash and the stain is history 👍