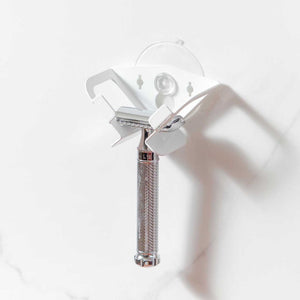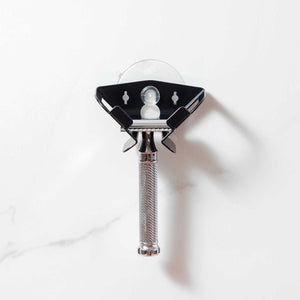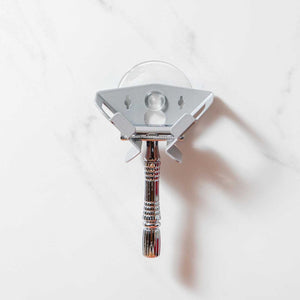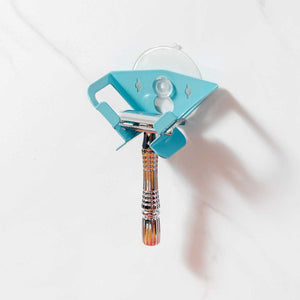 Razor Only Dock
Many of you have asked for a Dock just for your razor alone. Here it is!
A simple solution which fits a razor up to the depth of a standard safety razor, or if your slim razors are truly slim two of them!
Measures 50mm tall,  62mm wide and 45mm deep.
Made like our other products from aluminium which is powdercoated for a hardwearing, long lasting result.
Our Razor Holder comes by default with a pvc suction cup for mounting to surfaces that are smooth and non-porous (acrylic, glass, mirror, vitreous china, many smooth tiles but not all).  Wet the back before adhering. If you'd rather have a natural rubber suction cup than a pvc one you can make the switch here. Suction cups won't stick to rough or porous surfaces, like textured tiles or paint because they can't form the vacuum needed to work. If you are at all unsure if suction cups will work at your place, we suggest you add in some nanotapes too. You'll want the triangle ones.
Please be sure to read our installation and care recommendations: How to look after your accessory to ensure it serves you well.